Sales/Marketing Executives - Maryland
Sunday, 15 September 2013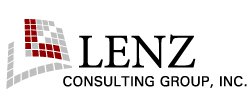 Contacts

Lenz Consult

07032493391
Item description
Lenz Consult is looking to recruit a proactive, dedicated and highly motivated individual to kick start the marketing department of this firm. the major responsibilities are
Job Location: Lagos (Applicants must reside in Lagos
Responsibilities
Identify and develop new markets and business opportunities in the region in order to create strong awareness of the company products.
Achieve the set revenue, yields and volume targets.
Maintain and develop relationships with new and existing clients
Aggressive marketing of company products
Meet aggressive sales targets.
Maintain client relationship
Achieve the designated individual sales target.
Meeting customers and closing sales.
Maintaining sales details/ registers / quotes.
Requirements
A bachelors degree or equivalent.
Minimum of two years working experience in the marketing field.
Must be able to drive and must have a valid drivers licence. personal car is an added advantage but not compulsory.
Positive mental attitude and Self motivated.
Ability to identify business opportunities and viable prospects.
Good communication skills.
Strong analytical skills.
High level of confidence.
Good interpersonal skills.
Agile, intelligent, proactive, self-motivating.
Abililty to work with minimum supervision.
Ability to maintain a professional appearance and providing a positive company image to the public.
Willingness to work a flexible schedule.
Ability to develop and deliver presentations.
Ability to work well as part of a team.
Creativity and problem-solving skills.
Benefits
Monthly bonus
Commission on every sales made
Travelling Allowance
Method of Application
Interested applicants should forward detailed CV to hr.lenzconsult@gmail.com on or before 30th Oct,2013.
All candidates should quote the position applied for as the subject of the mails.